A Sustainable Clean Energy Solution
EU action on climate
Preventing dangerous climate change is a strategic priority for the European Union. Europe is working hard to cut its greenhouse gas emissions substantially while encouraging other nations and regions to do likewise.
In parallel, the European Commission and a number of Member States have developed adaptation strategies to help strengthen Europe's resilience to the inevitable impacts of climate change.
Reining in climate change carries a cost, but doing nothing would be far more expensive in the long run. Moreover, investing in green technologies that cut emissions will also boost the economy, create jobs and strengthen Europe's competitiveness.
Preventing dangerous climate change
To prevent the most severe impacts of climate change, the international community has agreed that global warming should be kept below 2ºC compared to the temperature in pre-industrial times. That means a temperature increase of no more than around 1.2°C above today's level.
To stay within this ceiling, the scientific evidence shows that the world must stop the growth in global greenhouse gas emissions by 2020 at the latest, reduce them by at least half of 1990 levels by the middle of this century and continue cutting them thereafter.
Mainstreaming climate into other policies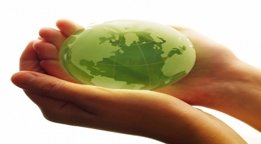 The fight against climate change is increasingly being reflected in other policy areas. To further advance this "mainstreaming" process, the EU has agreed that at least 20% of its €960 billion budget for the 2014-2020 period should be spent on climate change-related action. This is on top of climate finance from individual EU Member States. This budget marks a major step forward in transforming Europe into a clean and competitive low-carbon economy. Read the full article here.