We can help you with all aspects and phases of your solar project
Consultancy
Danish Solar Energy was born with nature of Photovoltaic technology. We offer technical consultation for medium and large projects. We design innovative solutions to optimize the profitability of your energy projects. We are, specially, able to cross from the purely technical solution to the modern project financial analysislike delivering a convincing Business Case which is the corner stone of securing project financing.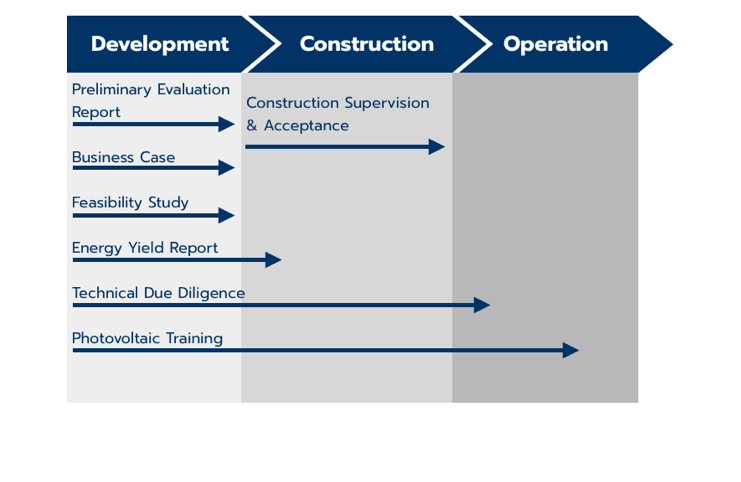 Our Services
---
Project Financing We can help you to achieve up to 80% financing. As a Danish producer we are supported by various strong financial institutions and funds such as EKF, (the Royal Danish Export Credit Fund) IFU, (Investment Fund for Developing Countries), etc. If you need financing for your project just give us a call. We have helped several small and lage projects to fund their investment.
---
Workshop We are happy to share our knowledge and expertise in photovoltaic domain or, in a broader term, energy saving. Danish Solar Energy holds workshops upon request to transfer knowledge in different topics including: how to produce free electricity from the sun,how to assemble a solar power system, how to build an advanced energy saving module factory, knowledge and selection of PV components in various Solar PV system or other exciting topics such as prospect of Hydrogen energy storage, the development of hybrid system and the development of higher efficiency solar cells.